PERCEIVE Work Package 3
The effectiveness of projects' communication strategies
Does communication matter in Cohesion Policy perception among people?
How well Cohesion Policy is communicated to you?
Are the actual investments in communications effective?
Objectives:
Mapping which material (i.e. planning, investment, channels and approach) and rhetorical strategies to build legitimacy (i.e. justification, framing, grammar of motives and vocabulary) characterize the communication efforts of a variety of EU financed projects (i.e. big/small budget, thematic area, etc.).
With a specific focus on symbolic aspects of communication, we have the objective of appreciating and measuring the ways in which the content of several genres of media (i.e. webpages, brochures and reports) are generated centrally (i.e. the EC's policy) and locally adapted (i.e. by Projects' selection and modification of specific concepts from the repertory offered by the EU policy).
Assessing both the impact and the effectiveness of communication efforts related to EU-financed regional development projects in terms of variations in the level of citizens' awareness and appreciation of the projects themselves.
is assessed in terms of the level of awareness that the use of different communication channels and resources generates in local populations.
Effectiveness is meant as the degree to which different rhetoric strategies of communicating projects' aims and results might result in local populations' different degrees of awareness and appreciation of projects themselves.
A final objective entails the reconstruction of the historical-dynamic dimension of communication efforts concerning EU financed projects. Impact and effectiveness are also, but only to a minor extent, included in this objective through a secondary data analysis (Eurobarometer).
Milestones:
M8: End of data collection on communication, month 14;
M9: Analysis on impact and effectiveness of communication efforts, month 19.
Last WP3 journal article
Communicating Cohesion Policy: what is the impact on local audiences?
09/01/2019 | Vienna University of Economics and Business | Research | WP3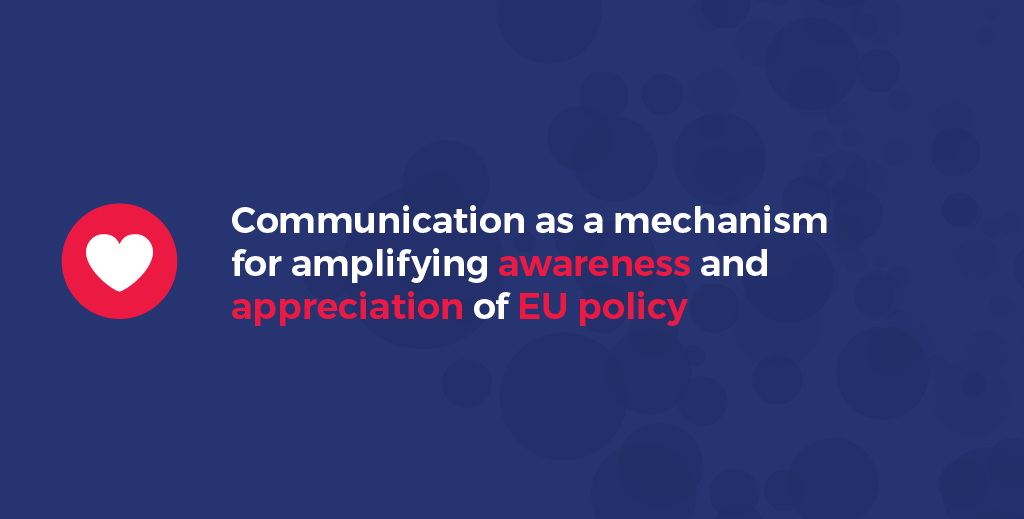 To what extent does policy communication produce and amplify meanings? How much does it affect the understanding of local audiences? We have looked at "awareness" of the policy and general "appreciation" of the EU as two related indicators of communication performance. Read more and download the short report curated by the Vienna University of Economics and Business.