PERCEIVE Guidelines
12/09/2019 | Research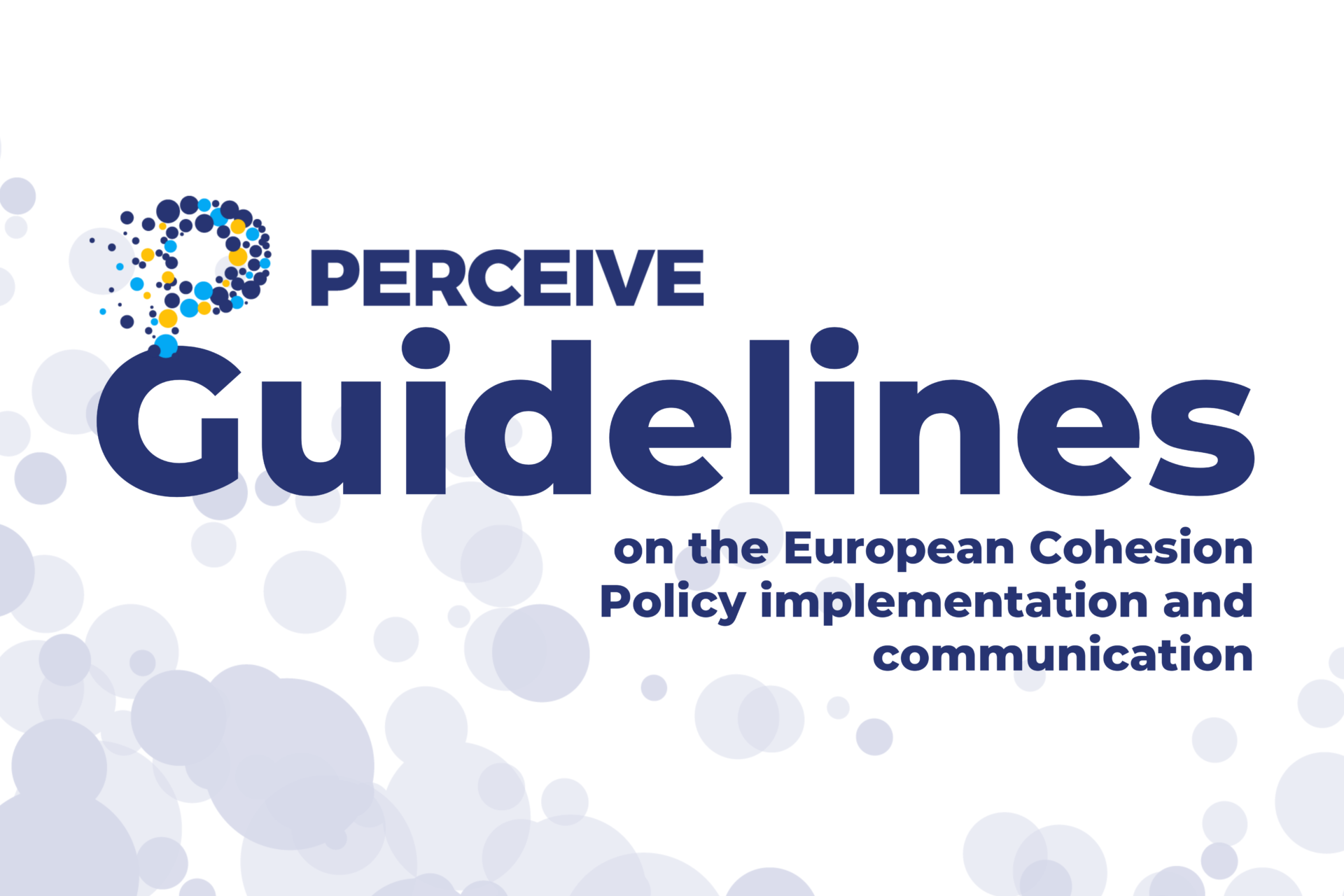 Shaping the future of EU Cohesion Policy governance and communication: online the guidelines by PERCEIVE's team.
During three years of research, PERCEIVE project investigated in different European regions how much citizens feel European and how they perceive the implementation of the European Cohesion Policy.
Integrating the use of both qualitative and quantitative analytical methods, researcher developed a better understanding of the Cohesion Policy life cycle, its governance and implementation process. They also analysed the Cohesion Policy communication strategies and impact, emphasising emerging issues and criticalities.
The result of this work is systhethised in PERCEIVE Guidelines, aiming to inform and support institutions, policy-makers and professionals at European or local level in designing, managing and communicating the European Cohesion Policy.
PERCEIVE Guidelines combine Deliverable 7.4 and 7.5. Click here to read the original policy briefs.
Not enough?
Researchers have also crafted a computer model, which allows users to explore the impact of different factors on the effectiveness and absorption of the EU Cohesion Policy.
Project Updates
Last month of PERCEIVE project!
by 01/08/2019
The project will end on 31 August, but we still have some insights and materials to share with you. Stay tuned!
Last Tweet
Join Us