Why should I care about EU? PERCEIVE's Ideas Lab at EuroPCom 2018: a simulation on communication targets and actions
01/11/2018 | BAM! Strategie Culturali | Events | WP7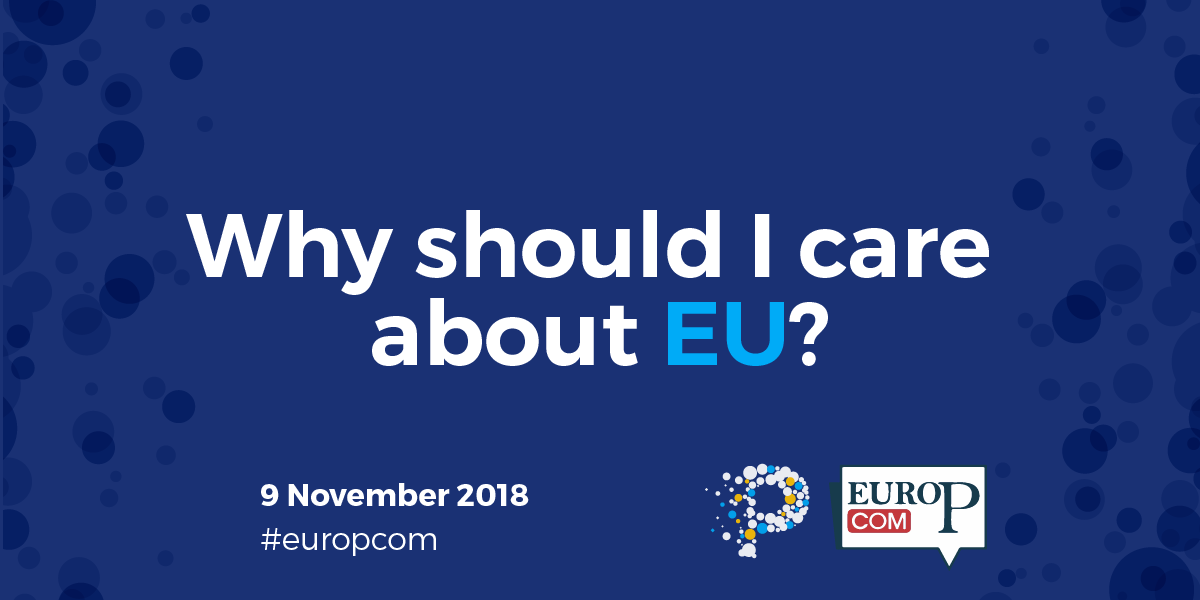 Here we go again! PERCEIVE Project will be at EuroPCom 2018, the European Public Communication Conference, for the second time, but this year as an Ideas Lab leader: "Why should I care about EU?". A provocative title for a relevance-based workshop. Are you interested? Find out more! 
The Conference's theme
The 9th edition of EuroPCom will take place on Thursday 8 and Friday 9 November 2018. With the 2019 European Parliament elections ahead and distrust in the EU still dominating national discourse and elections in the Member States, fostering democratic engagement and advocating for the European project seem to be decisive elements in 2018 for ensuring the future of the EU. This edition of EuroPCom will, therefore, have the title "Campaigning for Europe" and will provide a unique connecting platform in preparation for the election year ahead.
Communication targets and actions for EU-funded projects
As part of PERCEIVE Project research, we are working on relevance-based communication. Nowadays has become evident that we live in the Era of Communities, big data and extreme market segmentation. Can we still afford to conceive our communication target as one? Can we still afford to talk about "general public" or "young people"? Every theme, keyword and interest group will have different reasons to care about your content, thus a communication strategy needs to take into account different drivers of interest. 
So, how can EU-funded projects better identify their targets and therefore communication actions? By working on "Digital Personas" our Ideas Lab will be structured as a simulation workshop for a relevance-based approach to communication strategies. After assigning different projects, the participants will reason on which are the primary and secondary communication targets of the project and how can these be profiled. What are the habits of information and communication consumption for each target? What is their sentiment towards the EU? Finally, which kind of actions can be undertaken? 
It's going to be a very interesting experiment! :)
If you signed up for the workshop see you on Friday at 9.15 am at the European Committee of the Regions and if you want to find out more about the results follow us on Facebook and Twitter.  
Project Updates
Last month of PERCEIVE project!
by 01/08/2019
The project will end on 31 August, but we still have some insights and materials to share with you. Stay tuned!
Last Tweet
Join Us