How to measure European Identity?
11/04/2018 | University of Barcelona | Research | WP2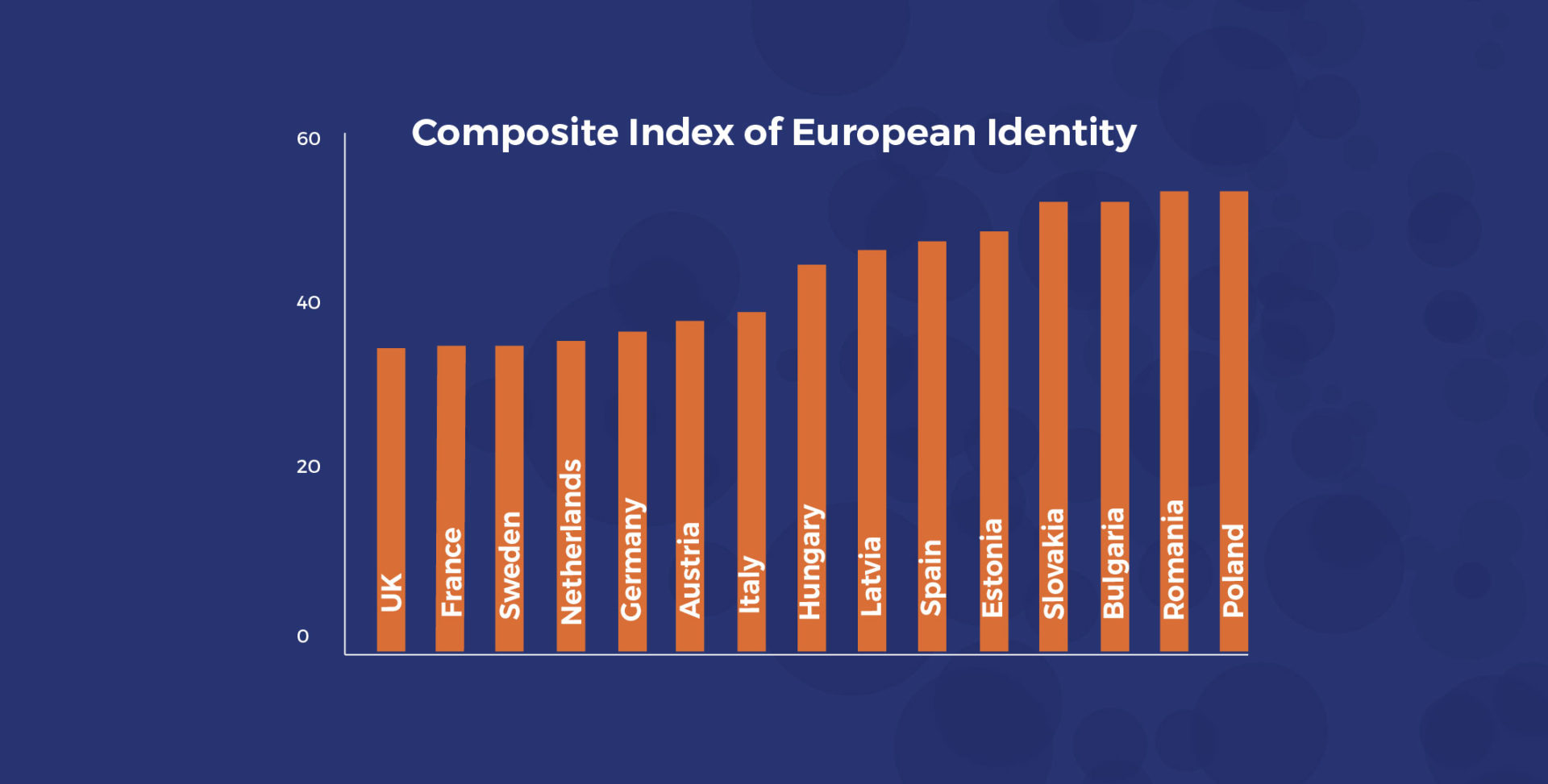 How can the components of European Identity be combined in a synthetic indicator? This concept can be defined in different ways. Our research team managed to find a way to measure it also through the lens of citizens' perception of institutional quality and their support to policies backing redistribution and aid. Read more and download the report on the construction of the CIEI indicator curated by the University of Barcelona.

Why an indicator of European Identity? 
Defining identity is quite complex. You can simply ask direct questions to citizens, but how can you approximate them correctly? The aim of deliverable 2.3 is to combine the determinants of identity offered by the literature and the results of the PERCEIVE's survey to build a composite index of European identity.
Main topics
We analysed the concept of European Identity from two main perspectives:
the civic – ethnic dichotomy;
the cognitive, affective and emotional construction of identity.
The first one considers identity as either characterized by political participation or grounded in the cultural roots. Civic identity is related to the acquisition of rights, acknowledgement of institutions and respect for the rules. Ethnic identity is based on historical heritage and traditions. 
The second is derived from the social psychology and sees the identity as a concept developed in relation to the interaction with others. In this case, individuals categorise themselves as Europeans and grow an emotional attachment to the group they belong to.
Highlights of the results
The index reports higher values in Eastern European countries and Spain, and lower average figures in the United Kingdom, France, Sweden and the Netherlands. Moreover, the index is clearly increasing with education, income and city size, and does not display any first-sight association with respondent's age and gender. 
The results are in line with previous findings of Work Package 2: there is a negative association between European identification and the perceived corruption in European institutions, and a positive correlation of identification with Europe with individuals' support to income redistribution.
Local and national contexts play a relevant role in the way European identity is built among citizens. This indicator will allow enriching future research within the PERCEIVE project in finding out the influence of regional policies on this identity.
Do you want to read more? Download the Report here.
Do you want to read the full research paper? Go to Work Package 2.
Do you want us to keep you updated? Follow us on Facebook, Twitter, Linkedin and subscribe to our newsletter!
Project Updates
Last month of PERCEIVE project!
by 01/08/2019
The project will end on 31 August, but we still have some insights and materials to share with you. Stay tuned!
Last Tweet
Join Us