What communicatEU? EuroPCom 2017: the European Public Communication Conference
06/11/2017 | BAM! Strategie Culturali | Events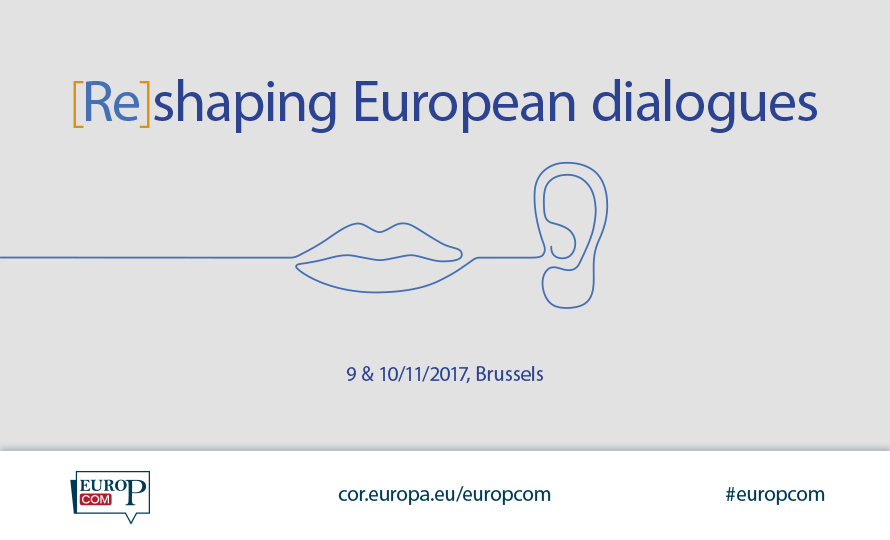 On Thursday 9 and Friday 10 November 2017 more than 800 EU communication professionals will gather at EuroPCom, the European Public Communication Conference, the annual meeting point for communication managers and senior experts from local, regional, national and European authorities. During this two day event, public communication professionals will debate on how to improve public communication and raise awareness of the EU policies. We already asked some questions on the topic to Matteo Salvai, Communication Officer at European Commission DG Regio (if you want to read his answers here), and we are looking forward to hear out other voices.
The conference is organised by the European Committee of the Regions, in close cooperation with the European Parliament, the Council of the EU, the European Commission and the European Economic and Social Committee.
The European Public Communication Award aims to showcase the best practices and to promote professional EU communication at all levels of governance. The fifth Award will be presented at opening session of the  conference. In addition, a special prize 2017 will give recognition to an innovative communication project that aims to boost citizen engagement tor the EU.
Registration is closed but you can follow EuroPCom 2017 webstreaming here​ and we will share information from different workshops:
"Political campaigning - how and where is the battle won?"
"Engaging citizens in a debate on Europe: local dialogues "Reflecting on Europe"
"The Age of Big Data: data mining and communication"
"Raising emotional engagement with Europe: a love story of grassroots initiatives"
"Who earns the trust of citizens and why: key findings of global studies"
"Review of EU institutional communication"
"Ideas lab: From audience to partner: exploring innovative engagement approaches to boosting policy effectiveness"
"Drivers of engagement: participatory – communicative projects and concepts"
And stay tuned on PERCEIVE Project Facebook and Twitter accounts!
Project Updates
Last month of PERCEIVE project!
by 01/08/2019
The project will end on 31 August, but we still have some insights and materials to share with you. Stay tuned!
Last Tweet
Join Us